About Pelagic
PELAGIC
(pe-ˈla-jik) Definition:
Adjective:
1. Of, related to, or living in the open oceans and seas, rather than areas near land.
2. A highly migratory predator such as marlin, tuna, mahi mahi, wahoo, and sharks which reside in open water – amongst the most highly prized and sought-after gamefish in the world.

Noun:
1. A premium, high-performance fishing brand dedicated to those that live, eat, sleep, and breathe the ocean lifestyle.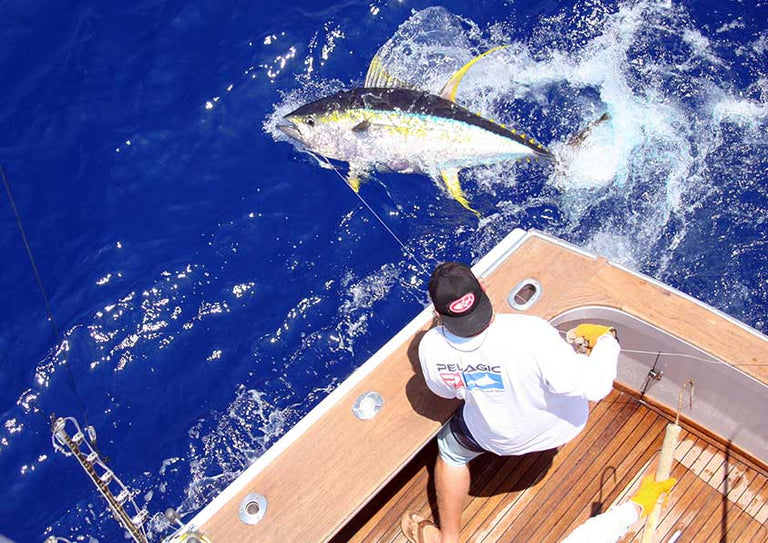 Pelagic Gear - About Us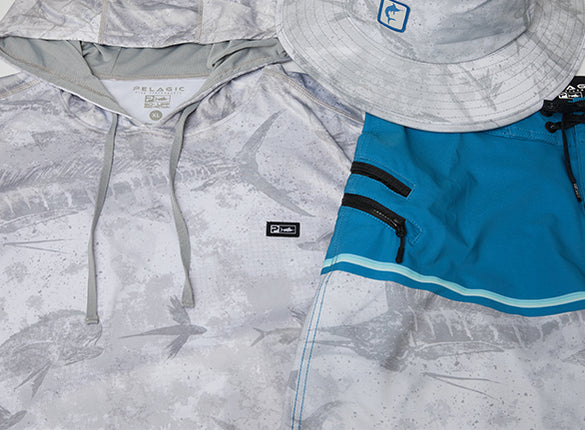 MADE FOR THE WATER | BUILT FOR FISHING
For nearly 20 years, PELAGIC has provided the dedicated waterman with the best in technical apparel, high-performance polarized optics, unique lifestyle wear, and ocean-inspired gear & accessories. Utilizing proprietary technologies and top-of-the-line fabrics, PELAGIC products give the modern angler the best possible advantage when it counts the most.

With a wide variety of technical fishing shorts, UV sun-protection products, foul weather gear, high-performance polarized optics, footwear, and women-specific fishing active wear, PELAGIC has you covered from head to toe.
TRUE TO ITS ROOTS
Founded in 2002, off the coast of Newport Beach (California), PELAGIC is deeply rooted in fishing and ocean culture. Inspired by a love for the offshore lifestyle and the need for a brand that professional captains, mates, deckhands, and waterman could hold on to – PELAGIC was born.

Combining technical fishing apparel with casual lifestyle wear; and headwear, outerwear, footwear, gloves and accessories, & high-tech polarized optics – PELAGIC is driven by an undying thirst to unite a global community of men and women with a brand name that identifies with a single love for fishing and the ocean.

Today, PELAGIC stands as the only authentic fishing & ocean lifestyle apparel brand that promotes full product lines for men, women, youth, kids, & polarized eyewear; and is embraced and endorsed by the world's top sport boat captains and industry professionals.